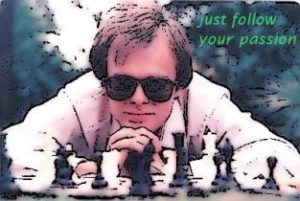 I have been playing chess all my life and I am keen to help you to be able to play chess.
If somebody who didn't know anything about chess before, becomes a strong player through the help of my website then this would give me much satisfaction as I have unlocked the secrets of this wonderful game to his mind successfully.
Norbert Thomas
Königsbergerstrasse 15
65830 Kriftel
Germany
Phone: +49 (0)6192/45901
support@chesssteps.com
Internet: www.chesssteps.com
Disclosure
This site is my personal site. It accepts advertising and other forms of compensation. Such compensation does not influence the information in this site. I always give my honest opinion, findings, beliefs or experiences.
"Ads by Google" are not selected by me, but by Google only. I only accept non-Google sponsorships from providers of high-quality goods or services.
Rest assured that the actual content on sponsored pages are independent of any sponsorship or affiliate relationship.
Sometimes I will offer links to my sponsors. If it is an affiliate I get a commission if you buy something. I only choose affiliates that I believe have valuable products related to my site's content.
I always give my honest opinions, findings, beliefs, or experiences on the topics or products I write about. I am a participant in the Amazon Services LLC Associates Program, an affiliate advertising program designed to provide a means for sites to earn advertising fees
by advertising and linking to Amazon.com.
This site takes a lot of my time and effort to deliver free original content to you. Offering links to sponsors is a WIN-WIN-WIN for you, me, and them.
Thank you very much for your understanding.
I hope you enjoy what you read on this site. Thank You!
Save
You get a HUGE Discount NOW on UNIQUE Chess Courses from Grandmaster Smirnov! Click here!